Pet Solciety is a Social Game powered by Solana.
​
The adventure starts with a collection of Founder Petizens with incredible utility both inside the game and across other metaverses.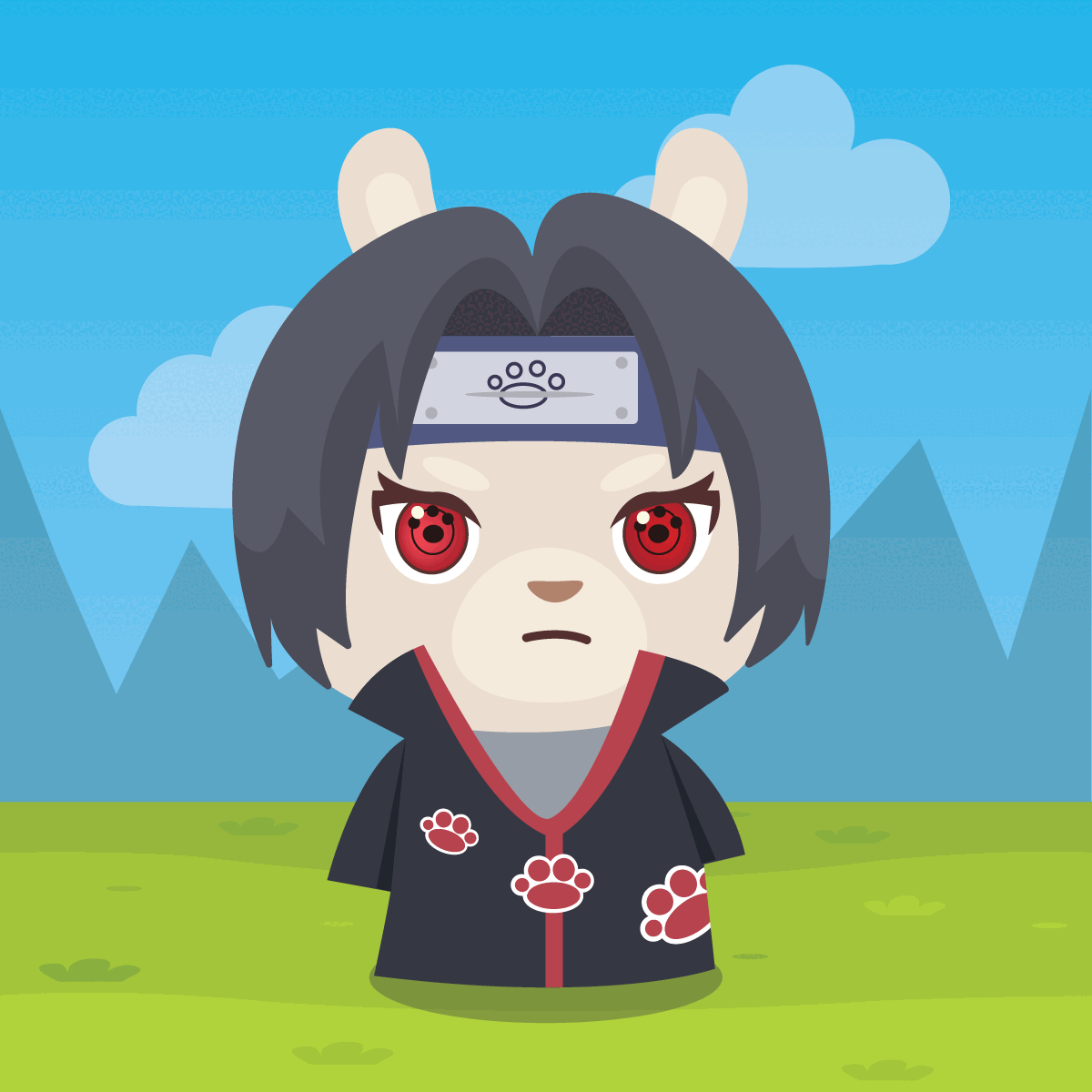 There are 10 fully animated Legendary and 100 Super Rare static Petizens.
The remaining Petizens are uniquely generated from more than 200 traits.
Each Petizen owner will be airdropped Petizen Houses.
Owners can dress up their Petizens & decorate their Houses with collectible items, which will be continously created by the team.
Petizens & Houses will have utility in the Pet Solciety Virtual World, where Petizens interact, level up, trade and play games in real-time with other Petizen owners.
On June 14th, 2013, millions of Pets were forcibly and cruelly removed from their homes in the FBVerse when the world's most popular virtual Pet game was shut down by E -Ar*s.
​
In a parallel universe, the Founder Petizens vowed to avoid a similar fate, never to be subject to an overpaid executive's decision to "focus on generating revenue".
Desiring true ownership of their destiny, they started rebuilding their homes on the Solana blockchain.
Mint a Founder Petizen,
Pet Solciety's exclusive first generation NFT.
Your Founder Petizen unlocks a long list of benefits.
Owners will continue to be rewarded with exclusive airdrops
and added utility.
Early Access

to the
Pet Solciety Virtual World
Exclusive

items to enhance your Petizens & Houses
Vote

& impact the direction of Pet Solciety
$PAWR Treasury
A portion of $PAWR from transactions in the Virtual World goes into the $PAWR Treasury.
The PAWR Treasury will be used to fund the Staking Pool, advance development & work on features/campaigns voted by the Petizen Council (DAO).
Questing & Breeding
Use $PAWR to send your Petizens on Quests (Staking). Rare items to enhance the appearance of your Petizens & Houses can be found on Quests.
​
Founding Pets can also Breed with other Pets, generating 2nd Generation Petizen NFTs.
Petizen Council (DAO)
​
$PAWR allows holders to heavily influence the development of the virtual world via a DAO.
​
Vote on what artwork our team should create, platforms to collaborate with, new features to develop and marketing campaigns to embark on.
Your Petizen and House NFTs are ready for the Web 3.0 revolution. Display them as avatars or banners, fully verified on Twitter, or even in other metaverses like Sandbox or Decentraland.
Our vision is to create a world that rewards empathy and collaboration, allows the fostering of deep connections and provides safe harbour for every owner and their Petizens.
A space where our community can gather, play games and chill after a rough day.
Mint: Founder Petizens
​
Owners gain early access to the Pet Solciety Virtual World, limited edition Airdrops, and a long list of other benefits.
All Founder Edition Petizens will be minted, and there will never be any more created. Supply to be announced in our Twitter.
Airdrop: Petizen Houses
​
All Founder Petizen owners will be airdropped a Petizen House.
​
Each House is unique and can be further decorated by obtaining / buying / trading collectible items from the Pet Solciety Virtual World.
$PAWR Tokens
​
$PAWR is the currency that powers the Pet Solciety ecosystem. $PAWR also influences your Voting power in the Petizen Council DAO.
​
Only Founder Petizens generate $PAWR passively prior to the launch of the Virtual World.
Launch: Pet Solciety Virtual World
​
Join the Pet Solciety Virtual World, where you and your Petizen can interact in real-time with other owners.
​
Send your Petizens on Quests, Breed 2nd Gen Petizens, go fishing, race with other players, plant crops, dress up your Petizens, decorate your Houses- the possibilities are endless!
Petizen Council DAO & Treasury
​
Once the Virtual World is launched, the Petizen Council DAO and Treasury will be set up.
The team has a clear roadmap in mind, but we want DAO members to have huge influence in the direction of Pet Solciety.
​
IDO? Collaboration with other Web 3.0 Metaverses / Platforms?
Every major decision will be for the continued value generation for the community.
The Pet Solciety team are game & tech industry veterans with over 10+ years experience each in both AAA and indie game studios.
Design & Community
​
Award-winning Game Designer & Producer..
Games played by over 100 million people.
Caffeine addict.
HUGE caffeine addict.
Art
​
Game industry veteran of over 15 years.
Art directed popular games with over 70 million downloads.
​
Enjoys desserts.
Marketing​
​
Enterpreneur & owner of untamed.asia, produced many award-winning marketing campaigns.
Lover of football.
Technology​
​
Worked on AAA titles like FIFA and led teams at tech behemoths
Unity, EA & more.
​
Snacks on bread.
What is Pet Solciety?

Pet Solciety is a virtual world where it's adorable inhabitants, the Petizens, interact, play, compete and coexist with their owners and other Players. Players can feed, fish, race, visit other Players, go on adventures or even build Towns and Houses for their Petizens. Owning Petizens allows Players to participate in activities inside the virtual world and earn $PAWR Tokens. $PAWR can be used to upgrade Towns, buy collectible items to decorate Houses and customize Petizens.

Are you affiliated to Electronic Art's Pet Society? Will there be trademark issues?

No, we are not affiliated, nor claim to be. According to the United States Patent and Trademark Office, the original Pet Society trademark has been cancelled in July 7 2017 and is classified as DEAD. Please search for "Pet Society" here: https://tmsearch.uspto.gov/ We have no intention of registering the "Pet Society" trademark, as even though we take inspiration and intend to honor the original, we are starting with a clean slate on the Solana blockchain.

What is a Founding Petizen?

Founding Petizens are adorable, hand-drawn first generation NFTs that have incredible utility in the Pet Solciety virtual world and across other metaverses in the Web 3.0 world. Founding Petizens give their owners early access to the virtual world, exclusive airdrops of NFT items, and even the ability to vote for major decisions that influences the future of the project.

If I own a Founding Petizen, will I get a House for free?

Yes. During Phase 2 of the Roadmap, every Founding Petizen owner will be consulted privately via Discord, where they can customize the look and feel of their House. before we airdrop them the NFTs. Houses can be traded and sold, along with the collectible items that are bought using $PAWR.

Where can I mint my Founding Petizen?

Mint dates and links will be announced via Twitter, Discord and on this website. Pet Solciety GMs will never DM you. Please only visit mint links via the official channels listed on this site.

What are the Secondary Sale Royalties?

Royalties are set at 8%. A percentage of royalties will be allocated to fund the $PAWR Treasury, which will be used to continually generate value for investors in Pet Solciety via programs like Staking, Breeding, content creation & collaboration with other platforms.

Ok, we know what Pet Solciety is. But WHY are you building this virtual world?"

On June 14th, 2013, millions of players around the world were forcibly & cruelly separated from the virtual Pet avatars and homes they had spent almost 5 years to build. Many of these digital avatars and homes were more important to the players than their own reality. Despite many petitions and desperate pleas, the original Pet Soc**y was shut down by E-Ar**, citing the lack of profits as a reason. These cold-blooded, soul-less decisions were typical from a corporate board-room meeting, where top-line growth triumphs any other sentimental metric. But what happens to the players, who looked forward to returning home from a dreadful day at work to their Pets, to their virtual Homes, and to their friends in Pet Soc**ty? The impact the shutdown had was even covered by The Atlantic. When the game was shut down, the life of the Pets and the hopes of their owners were snuffed out mercilessly. Many of these owners have not given up hope of being reunited with their virtual Pets. This got us to think: How would we do things differently? How would we save our Pets if we were the creators of the game?

Why now? Your team made games for the past 18 years. Why not build this X years ago?

The revolution of Web 3.0, and NFTs. We would finally be able to ensure that Pets would live on, to stay with their owners forever, never to be subjected to an overpaid executive's decision to "sunset" their homes. We've been there, both as observers in the boardroom and as players. It truly, truly hurts, to sit there and listen to revenue-hungry idiots make decisions without considering "intangible" metrics like social impact or customer satisfaction. Thats why we decided to create Pet Solciety. The Pets (we call them Petizens) will exist on the Solana blockchain, rightfully and fully owned by their owners. Owners are able to help their Petizens build their towns, decorate their homes and accessorize their avatars in the Pet Solciety virtual world. The Petizens serve as virtual representations of their owners, both in the Pet Solciety virtual world and across other Web 3.0 platforms and metaverses. Most importantly, they would be forever be with their owners, never to vanish. We hope you join us on our mission, to help us prove that the Web 3.0 revolution rewards values like happiness, helpfulness and empathy.

What makes your team think you can succeed?

We are game industry veterans, and have been developing and releasing games since the Nintendo DS days. More importantly, we were former Pet owners in Pet Society. We have always wanted to rebuild the core of what made over 200 million people fall in love with the game, and put true ownership of the Pets in the hands of their owners.